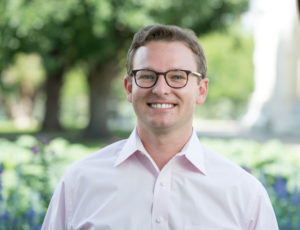 Kent Hollier has over fifteen years of legal experience working with oil and gas clients ranging from private independent operators to publicly-traded corporations. An honors graduate of Texas A&M University, Kent earned a Bachelors degree in Business from the Mays College of Business where he worked on several Student Government committees and was recognized for his active involvement in student life. While in college, Kent worked as an intern in the Houston office for former President of the United States George H. W. Bush. Upon graduation, he continued his education at the University of Houston Law Center, serving as an Associate Editor for the Houston Business & Tax Law Journal.  While attending law school, Kent completed judicial internships in the United States District Court for the Southern District of Texas, the Harris County Probate Court and the Harris County Civil Court at Law No. 1 before working as the law clerk for a downtown Houston law firm.
After graduation, Kent entered the Workforce in the Energy Industry as a field landman prior to transitioning in-house with an E&P company in Oklahoma City where he gained significant experience negotiating farmout agreements and working with field landmen As a landman, he conducted independent due-diligence for several hundred million dollar acquisitions and developed a deep understanding of all land department functions. Kent began examining title while working with a group of attorneys in East Texas where he developed a strong background in oil and gas law by conducting both stand-up and sit-down title examination.
Kent is licensed to practice law in Texas, North Dakota, Colorado, Wyoming and Pennsylvania. Outside of work, Kent enjoys skiing and playing tennis and pickleball with his wife, bike rides with his children, and exploring Denver.

Education
 University of Houston Law Center, J.D., 2005
 Texas A&M University, BBA Management w/ Honors, 2002
Academic Affiliations
 Houston Business & Tax Law Journal, Associate Editor
 Certified Mediator – The A. A. White Center for Dispute Resolution
 Accredited Arbiter – Better Business Bureau Certification Program
Admissions
 Texas, 2006
 North Dakota, 2011
 Colorado, 2013
Wyoming, 2016
Pennsylvania, 2019
Selected Professional Memberships
 Denver Association of Oil and Gas Title Lawyers
 Denver Association of Petroleum Landmen
 Denver Petroleum Club Mentor Program (2013-14)
 North Dakota Petroleum Council
 Colorado Bar Association (Section on Natural Resources and Energy Law)
 American Association of Professional Landmen
 State Bar of North Dakota (Section on Real Property, Probate and Trust Law)
 State Bar of Texas (Section on Oil, Gas and Energy Resources Law)
 Denver Young Professionals
 CultureHaus (Denver Art Museum)
 Colorado Business Committee for the Arts (Leadership Arts 2014-15)
Denver Food Rescue – Volunteer and Member
Denver Petroleum Club neXecutives Program